What Is The Grave Of Saint Oran?
This short stopmotion animation is a twisted philosophical tale of two saints, a murder, and the dark history behind the chapel on the island of Iona. Narrated by master storyteller Neil Gaiman, it is based on his poem 'In Relig Odhrain', and will be brought to life with beautifully illustrated paper cutouts meticulously hand animated frame by frame. We believe in the tactile magic that happens when real light hits actual paper, so the whole film will be shot in camera with minimal digital interference.
We ran a successful kickstarter campaign and with the generous support of our backers, raised over $70,000. With these funds we have been able to set up our studio and the team is currently in full production. Keep an eye on our Production Diary below for updates!
"He will touch you, he will taste you, he will leave his words inside you - god is not what you imagine, nor is hell, and nor is heaven."
- FROM 'IN RELIG ODHRAIN' by NEIL GAIMAN
Updates from the Studio
Follow our progress in the studio as we work on creating the film.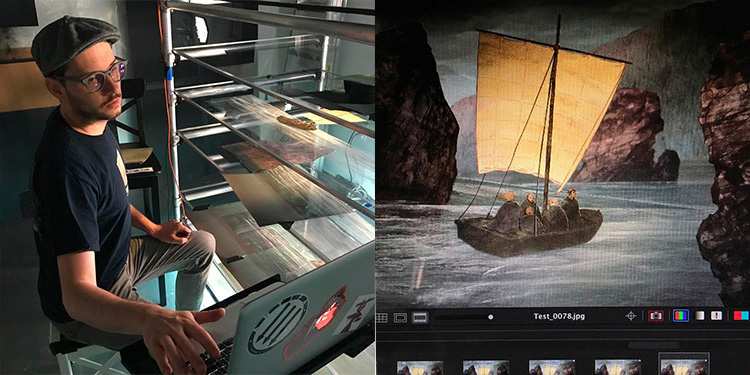 Production has been in full swing for a few months now! We're in the studio every day, busy working away, getting the shots locked down one by one. It's a whirlwind of activity, art, printing, cutting, lighting, swearing, problem solving, and animating, as we coax this film into existence frame by precious frame.
"…he is going to make a glorious, magical, and peculiar, animated film." – Neil Gaiman
Follow our progress on

Instagram

for updates from the studio.