hiring additional animators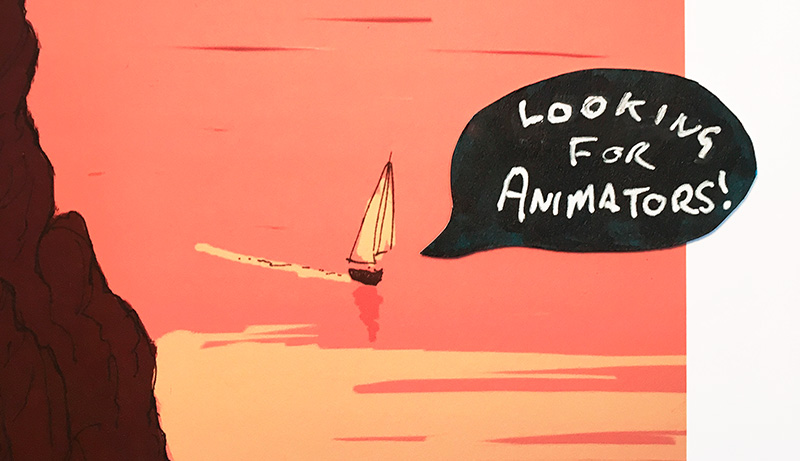 Using the extra funds from the kickstarter, we are looking to hire two additional animators to work on the film. If you're keen and have the skills for the job, or know someone who does, get in touch! You can contact us at: graveofsaintoran@gmail.com
A few simple requests:
Only get in touch if you have a showreel or examples of your work
We are currently only looking for people with the specific skills listed below
Include the position you're applying for in the email subject line
Please contact us via email, not kickstarter messaging, twitter etc
Here are the details regarding the two roles we're looking to fill.
– EXPERIENCED STOPMOTION ANIMATOR –
We are looking for a skilled stopmotion animator based in New York, with experience working with paper cutouts. The film will be shot using stopmotion animated paper cutouts created from our illustrator's drawings, and animated on a multiplane table using Dragonframe.
We are looking for someone with:
skills in stopmotion animation
experience working with paper cutouts
based in New York
excited about being part of the project!
– 2D FX ANIMATOR –
We need someone with excellent 2D animation skills to create simple animation loops of elements such as hair blowing, cloaks flapping, smoke, fire, etc. These elements would be finished as digital sequences, for the stopmotion team to cut out and use for replacement animation. Can work remotely.
We are looking for someone with:
excellent 2D animation & photoshop skills
good at creating simple animation loops
capable of working from existing illustrations & maintaining their style
may work remotely from the rest of the team
excited about being on the project!