new animator & other news!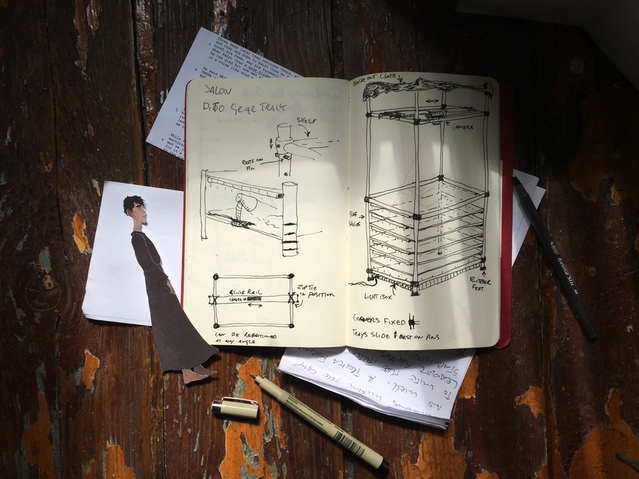 Hello wonderful people! A quick update to fill you in all the news. So much exciting news.
NEW ANIMATOR! 
We have found our additional stopmotion animator!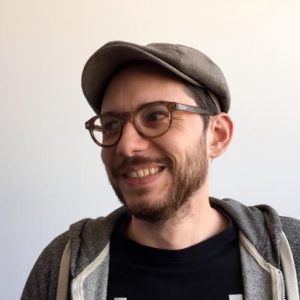 We had a huge response to the call out in our last update, and now we get to introduce Josh Mahan, who is going to be our lead stop motion animator. He is a ridiculously talented individual, with a wealth of experience on lots of amazing projects. You can check out his work here:
Josh loves The Grave of St Oran and has already brought a lot of new energy into our preproduction meetings. We're excited to have him onboard!
We're still looking to bring on a 2D animator, and have been inundated with applications. Sorry if we haven't got back to you all yet!
CUSTOM ANIMATION DESK
We've been busy researching and designing the special multi-plane animation desk with lighting engineer and filmmaking wizard, Brett Knott. Lots of scribbly diagrams and engineering fun.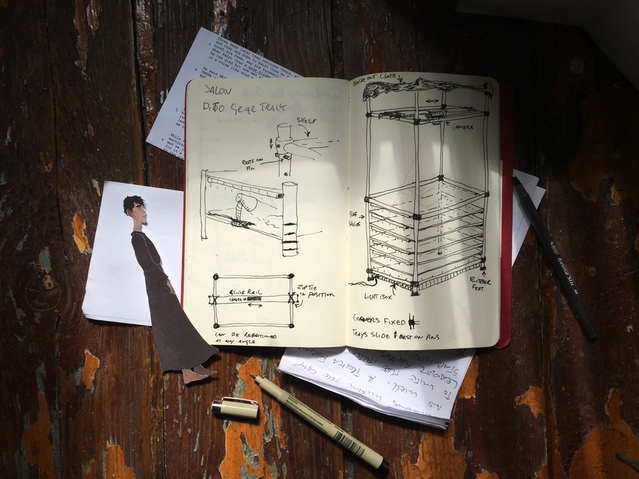 This table, made from layers of glass with the camera suspended overhead is where the magic happens. The construction of the table dictates what kinds of shots we can do, so it's been an interesting feedback loop between rig design and storyboards. Work on the storyboards gives us the shots, which informs the design on the rig and changes what shots are possible, which then feeds back into the storyboard process. The tools we make to tell the story have a huge impact on how the story is told.
MEANWHILE…
Sometimes it can take a long time between finishing a project and it seeing the light of day. These three projects have been in the works for months, some even started years ago, but now they've all dropped at once! It's been an exciting couple of weeks.
Times Square with Jherek Bischoff
Composer Jherek Bischoff and I worked on a music video that was screened in Times Square throughout the month of August. His music is amazing and we're so lucky to have him on board to score The Grave of St Oran.
The New York Times with Jay Z
A video I co-directed with Kim Boekbinder, featuring the art of Molly Crabapple and the voice of Jay Z, launched on the front of the New York Times, trending worldwide and shared by the likes of Bernie Sanders and Rosario Dawson (to name a few of the amazing people who shared it.) So that was a thing. O_o
Animasyros with "I Have Your Heart"
Today I fly to Greece for the Animasyros Film Festival where they are screening the first video I made with Molly Crabapple & Kim Boekbinder. This animation was not only the reason I ended up in New York, it was also the first time I animated with paper cutouts and started developing the techniques we're now using on the Grave of St Oran.
While in Greece I've booked in a few days away from the bustle of New York to really dive into the storyboarding process and finalise our preproduction phase, freshly inspired from all the animation at the festival. I assume being on an island will also help, even if it's not Iona.